Woodlands Of Grand Royale by Asian Land Strategies Corp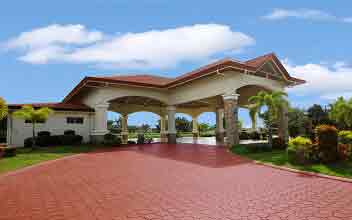 Project Type : House & Lot
Listing Type : Preselling
Units : House & Lot
Price: ₱ 1,300,000 & Up
Address : Malolos
Location : Malolos , Bulacan PH Woodlands Of Grand Royale Asian Land Strategies Corp Woodlands Of Grand Royale Woodlands Of Grand Royale Asian Land Strategies Corp Woodlands Of Grand Royale Malolos
https://woodlandsofgrandroyale.buyasianland.com
Building a home on your own maybe too costly for you,but not at Woodlands of Grand Royale Malolos, a modern American inspired community, with affordable house and lot units inside a developed community located in one of Bulacan's most progressive cities. Woodlands is Asian Land's most iconic residential development this part of Central Luzon, that gives credence to life's utmost privacy and exclusivity without the high price tag. Choose a wide variety of home models created for the discriminating taste of residents, where floor areas are one of the most spacious ever provided to an affordable dwelling. Set amidst a sprawling nature bound community, Woodlands is truly a wonderland of an enclave.
Woodlands of Grand Royale is a fully gated community and a perfect combination of a serene and quiet environment and a location everybody is dreaming of. The project is located along MacArthur Highway, Brgy. Bulihan, Malolos City, Bulacan. The project offers Bungalows, 2-storey Townhouse and Loft type houses that have spacious usable areas designed to maximize the utilization of living spaces and create an atmosphere of perfect harmony with nature and exclusivity. Spaces could be customized depending on owners' preferences. Decide for yourself the best value for your money.
Woodlands provides not only solid houses, but also a wonderful home that build spaces where dreams are realized and memories are made. Built to last for generations, these houses are well-admired in the industry, even critics are overwhelmed by their elegance. The project is just minutes away from the bustling lights and delights of Metro Manila and just an hour away from the busy terminals of the Clark International Airport, and the casinos, duty-free shops and other businesses inside the Clark Free-port Zone in nearby province of Pampanga. Boosts your creativity and professional skills while starting or nurturing a family in settling them to the wonders of Woodlands, the ideal place to go home to after an intense activities from work.
Popular Links
Woodlands Of Grand Royale
Woodlands Of Grand Royale Location
Woodlands Of Grand Royale For Rental Units
Woodlands Of Grand Royale Resale Units
Woodlands Of Grand Royale Pre-Selling Units
Woodlands Of Grand Royale Showroom
Woodlands Of Grand Royale Amenities
Woodlands Of Grand Royale Price
Woodlands Of Grand Royale Contact
Available Units